We do clothing design and manufacturing differently.
We can take care of everything for your garment manufacturing project, from idea to final product launch: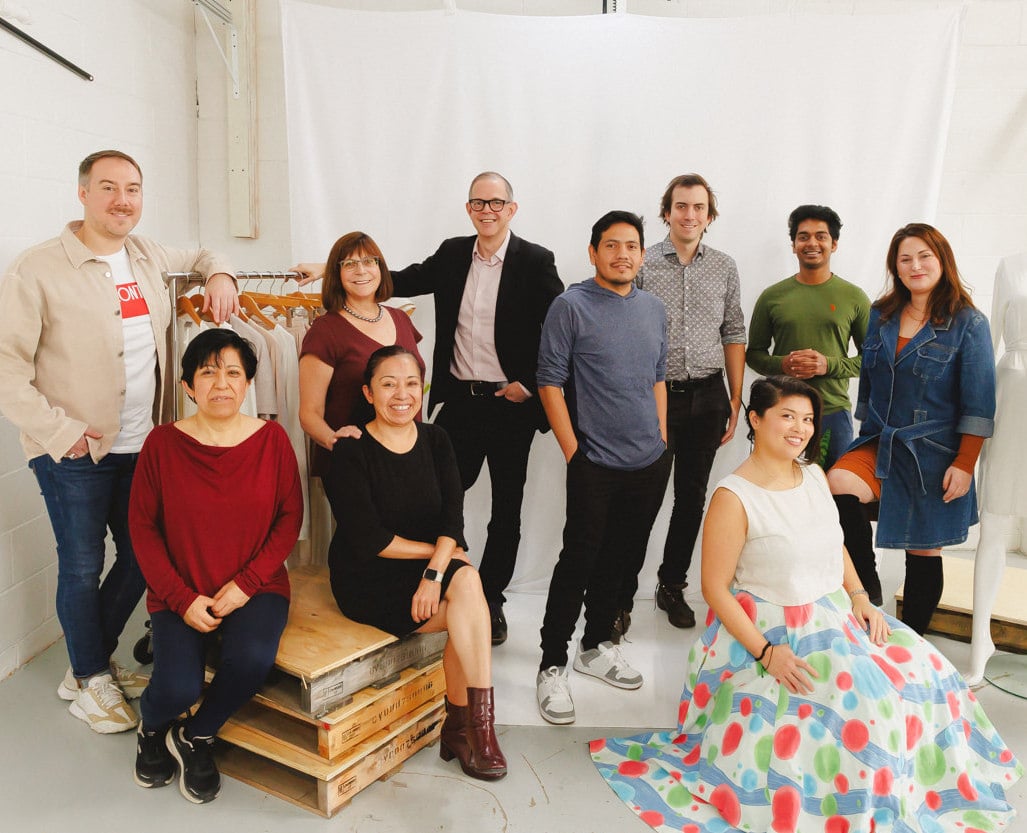 Design Development
Our team of skilled designers and samplemakers can help get you from concept to launch.
Cut Make Trim (CMT)
We do all production in-house at our facility in London, Ontario, Canada. We take a different approach to garment manufacturing, implementing the Toyota Sewing System (TSS).
What Makes Us Different?
Carmina Design Co. is a full-service garment design and made-in-Canada clothing manufacturing company.
We put ethics and sustainability at the core of everything we do.
"Thanks so much to everyone for a very smooth and valuable experience, getting this run out! I really can't think of anything negative. The product looks great, and I appreciated the time you all spent with me, making sure the product was the best it could be. I also appreciated the chat after, and the valuable feedback from Carmina. I definitely look forward to working with you in the future!"
Sharica Rogers
Pump Pocket
"I can't even begin to express how happy I am with these services. I have gotten at least 50 times the value from your company. Thanks guys, keep up the good work"
Laura Nguyen
Project Manager
,
The Heritage Company
Contact Us
We'd love to hear from you! ❤️
Are you looking to launch your custom clothing brand?
Do you need a cut-and-sew manufacturer?
Don't know where to start?

There's no time like today to start your project!


Send us a form response and we will reply the next business day. Or, book a free consultation right away us