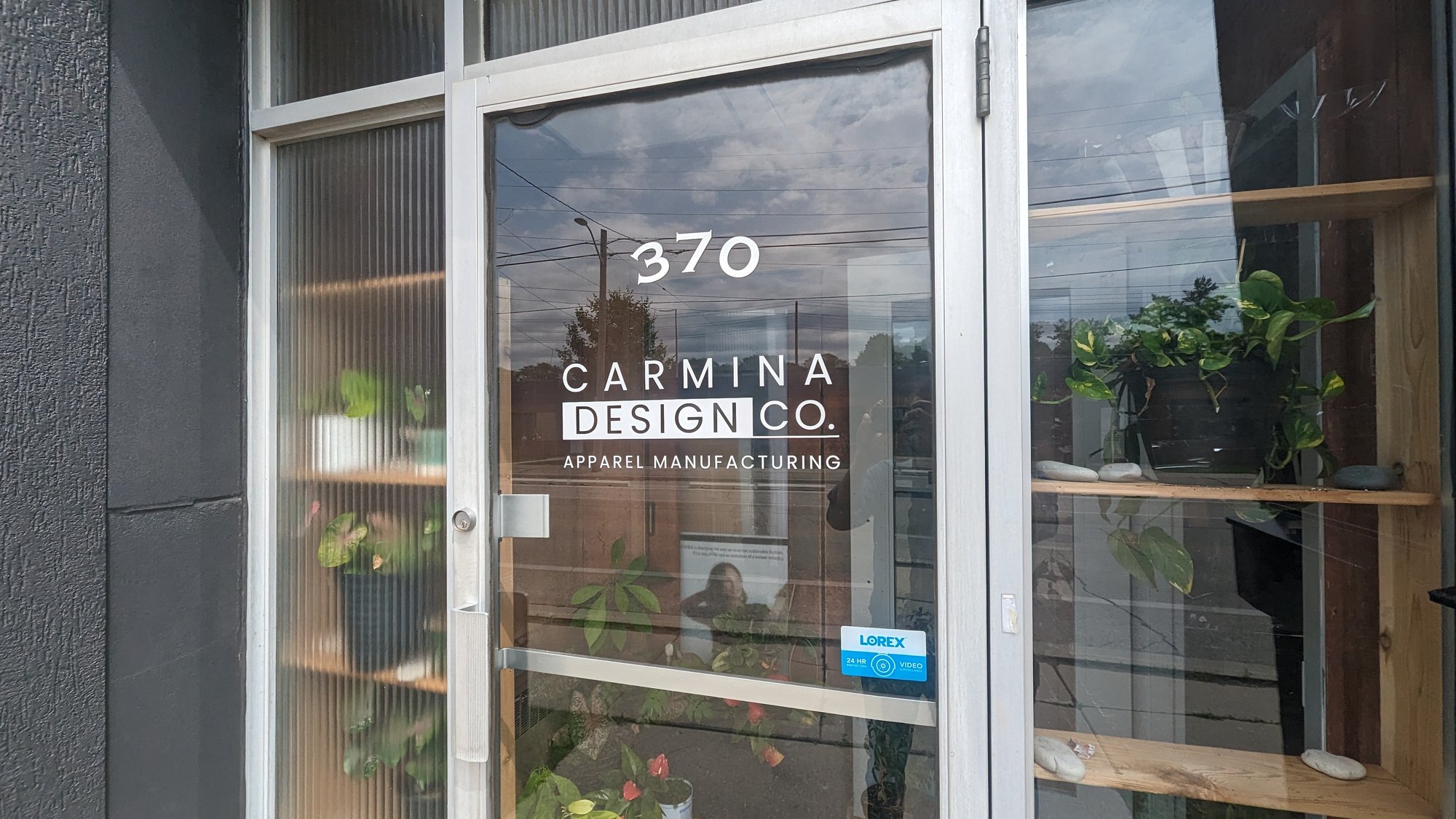 Our story
At Carmina Design Co, we're not just about making clothes. We believe in creating garments that delight our customers through our emphasis on quality and craftsmanship. If you're passionate about making a positive impact and want to be a part of a team that takes sustainability seriously, then we want to hear from you!
Sustainability
We're committed to reducing our ecological footprint and creating a more sustainable future for the fashion industry. From using eco-friendly materials to implementing responsible manufacturing practices, we strive to make a difference every step of the way
Innovation
We're not afraid to embrace new ideas. Our facility uses some of the most modern equipment available, employing the Toyota Sewing System (TSS) that emphasizes teamwork, not batchwork.
Ethics
We believe in treating everyone with respect and fairness. We value diversity and inclusion in our workplace and strive to create a supportive and inclusive environment where everyone can thrive.
Job Opportunities
How to Apply:
If you're ready to be a part of our mission to change the fashion industry, send your resume and a brief introduction telling us why you're the perfect fit for our team to recruitment@carmina.ca. Please include the position you're applying for in the subject line of the email.

Join us and be a part of the movement towards a more sustainable, innovative, and ethical future in fashion. Together, we can change clothing manufacturing in Canada, one garment at a time.
We're looking for an ambitious and experienced Production Manager to lead our factory floor...
We're on the hunt for a Garment Production Assistant to join our team, and we're not too hung up on...
Are you a master of the sewing machine? Do you have a keen eye for detail and a passion for...